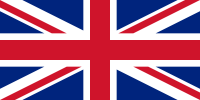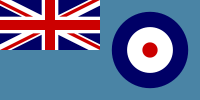 GREAT BRITAIN
Friendly Fire Incidents

NAME                       VICTORIES    UNIT                COMMENTS

Valasek, M.                    1        RAF                 
unknown                        1        92 Squadron RAF     1.

Comments:
British Jaguar GR.1 (XX963/AL) from 14 Squadron was shot down 35 mile's north east of Bruggen, West Germany by a sidewinder missile accidentally fired by an RAF Phantom on 25th May 1982. Flt. Lt. D. S. Griggs ejected.
---
Air-to-Air Victories
Date
Unit
Aircraft
Pilot
Weapon
Victim
Country
Mid 1970s
RAF
Lightning F.2A
Valasek,M.
Harrier GR.Mk.3
RAF
25 May 1982
92Sqn/RAF
Phantom FGR.2
(XV422)
AIM-9L
Jaguar GR.MK.1
(XX963/AL)
Flt.Lt. D.S. Griggs
RAF
(35nm NE of Brüggen)
---
Sources & Literature
ACIG Team: European Air-to-Air Victories, http://www.acig.org/artman/publish/article_303.shtml.
An illustrated history of assisted aircrew escape systems and a chronicle of all known ejections worldwide, http://www.ejection-history.org.uk/.
---

Copyright © Jan Josef ŠAFAŘÍK
Generated: Mon Oct 1 08:40:10 CEST 2007